Main content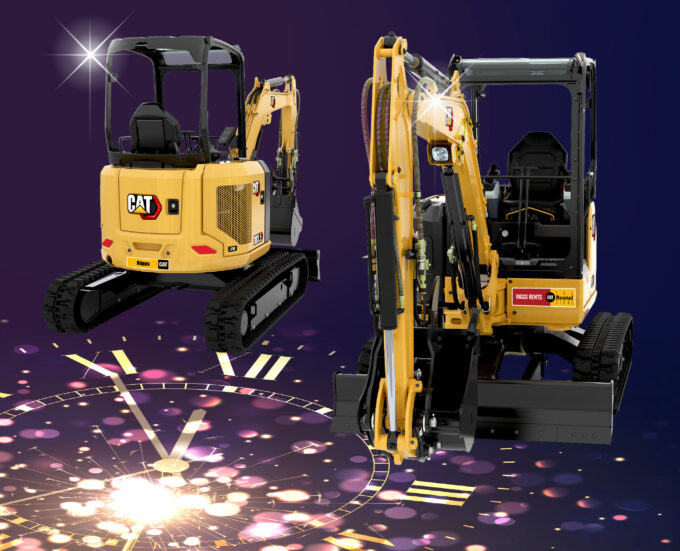 NEW YEAR. NEW SAVINGS!
Offer Details
✨ 0%* FOR 60 MONTHS ON NEW CAT® COMPACT EQUIPMENT
+ UP TO $1,000 TOWARDS A PROTECTION PACKAGE*
ELIGIBLE MACHINES INCLUDED IN THESE SAVINGS:
✨ 10%* OFF + FREE DELIVERY FOR NEW RENTAL CUSTOMERS/ACCOUNTS
✨ ASSOCIATION MEMBER DISCOUNTS
National Offer + Member Discount = MAX Savings
Associations:
American Farm Bureau Federation
American Society of Concrete Contractors
Canadian Nursery Landscape Association
Certified Aquascape Contractors
Hispanic Contractors Association
Landscape Management Network
National Association of Landscape Professionals
National Cattlemen's Beef Association
National Utility Contractors Association
National Wildfire Suppression Association
Snow & Ice Management Association
US Composting Council
US and Canadian Military Veterans
DOWNLOAD DETAILED INFO: ASSOCIATION MEMBER DISCOUNTS
0% FOR 60 MONTHS ON NEW CAT® COMPACT EQUIPMENT DISCLAIMER: *Purchase must occur during offer period. Offer subject to machine availability and credit approval by Cat Financial. Not all customers will qualify. Payments based on 60-month loan. The credit of up to $1,000 USD can only be applied toward the purchase of a Cat Customer Value Agreement (CVA) and Equipment Protection Plan (EPP) that includes a minimum 2 maintenance parts kits; TA1 equipment inspection; Product Link®; EPP coverage; and final drive oil only for compact track loaders and mini excavators. The maintenance parts cover the first 1,000 hours (estimated 2 years) of machine utilization. The kit contains one set of parts for regular planned maintenance under normal operating conditions. In some severe applications where maintenance parts need to be replaced more frequently, additional parts will be at customer's expense. Offer excludes additional maintenance parts, dealer labor, wear parts, S·O·S and fluids. Payments do not include taxes, freight, set-up, delivery, document fees, inspections, additional options, or attachments. This offer is subject to change without notice. Further terms may apply. See dealer for details.
—
10% OFF + FREE DELIVERY DISCLAIMER: *Offer valid for new customers/accounts. Only one offer may be redeemed per customer/account. Free delivery within the state of Arkansas. This offer is subject to change without notice. Further terms may apply. See dealer for details.
—
ASSOCIATION MEMBER DISCOUNTS DISCLAIMER: *Limit of one credit per new attachment purchased before the end of the year. Offer available on new quotes only. Offer can only be combined with one additional attachment program. Limit of 20% off dealer net total discount per each part number, including the additional program if combined. Buckets and forks are NOT eligible. For further explanation of programs, including redemption rules and instructions, see your Riggs dealer.
Valid through: January 31, 2022
Sign up for Riggs Cat Emails