Main content
About Riggs CAT
Dear Valued Customer,
On behalf of the Riggs Cat family, we would like to welcome you as a new partner. We are excited to get to serve you and we plan to exceed your expectations through superior customer service and communication. No two customers are alike and everyone here is committed to learning how we can best serve your business.
About Riggs Cat
Since 1927, Riggs Cat has served the state of Arkansas as the Caterpillar Equipment and Service provider. Our business is family owned and employs roughly four hundred and fifty Arkansans. One hundred of whom have been with the company for over twenty years. We have eight locations around the state and over 60 parts drop boxes to accommodate our overnight parts delivery service. We invest heavily in our communities and constantly look for more ways to give back.
Our vision statement is, "to be the best by creating unmatched value for our customers, building a home for our employees, and serving our communities and each other." This statement encompasses the heart of who we are as an organization. We are committed to putting your company first and doing the right thing every time. And in the end, we believe this will make a difference for everyone involved.
Our Capabilities
• Equipment Sales – we represent the Caterpillar Brand and other supporting lines of equipment for all of your needs.
• Parts – we are your one-stop shop for all of your Genuine Cat® parts needs as well as parts and supplies for other brands of equipment.
• Service – we have the ability and expertise to service all of your equipment needs as well as a fully staffed Component Rebuild Center for machining, welding, hydraulics, and component/machine rebuild.
• Rental – Riggs Rents is a fast-growing area of our business. With over one hundred million dollars in fleet value, we have all of the machines you need to complete any job. From scissor lifts to water pumps and bulldozers to skid steers, we have it all.
• Technology – Riggs is the dealer for all Trimble technology systems designed for the equipment industry through our SITECH Arkansas division. This technology is the future of our industry and we are excited to journey through this innovation with you.
• Power – Riggs represents the Cat® brand of generators from small retail units all the way to the major units running our local hospitals and data centers. We can supply all of your power needs for sales, parts, service, and rental.
• Financing – Riggs is prepared to support all of your financing needs through relationships with Caterpillar Financial and local banks. We have financing tools for equipment, leasing, parts, and service.
We hope this helps explain who we are as a company and how we can serve your every need. We look forward to helping you deliver on your commitments to your customers. Again, thank you for joining the Riggs family and we look forward to Building Arkansas together, with you.
Committed to Quality
Riggs Cat provides unsurpassed customer service for all 75 counties in Arkansas, made possible by carrying on our tradition of quality and adhering to our company's core guiding principles.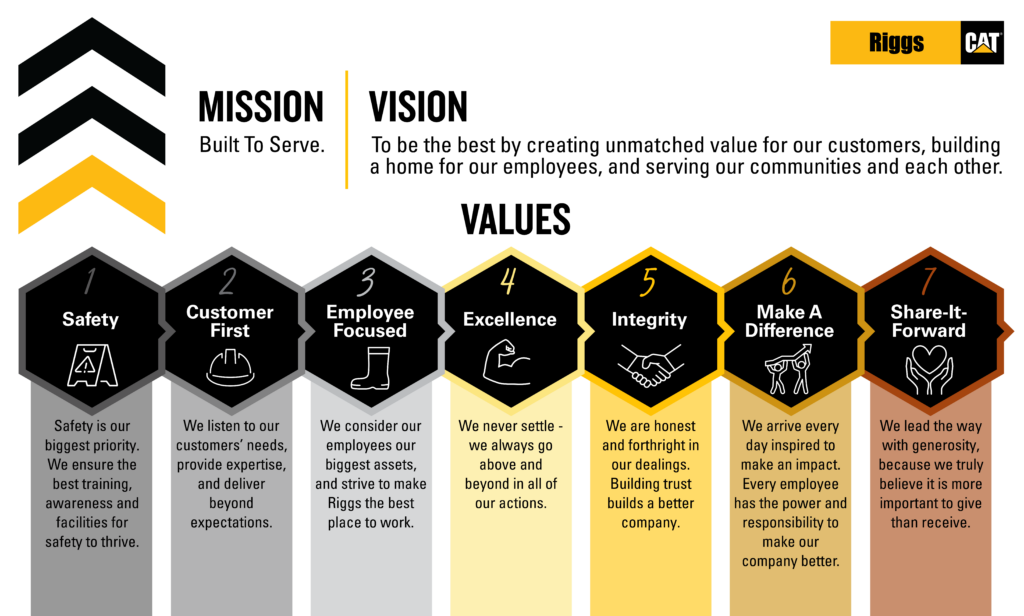 To be the best by creating unmatched value for our customers, building a home for our employees, and serving our communities and each other.
Safety
Customer First
Employee Focused
Excellence
Integrity
Make A Difference
Share-It-Forward
Our Future is in Our History
Riggs Cat has been part of the Arkansas landscape since 1927 when John Riggs, Sr. founded our fourth-generation, family-owned equipment dealership – known then as Arkansas Road Equipment Co. – and served as the dealer for Russell Grader Manufacturing.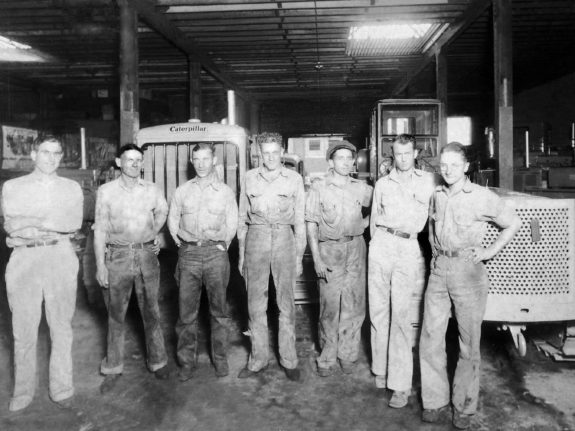 1928
In 1928, the company name was changed to Arkansas Tractor & Equipment Co. When Caterpillar subsequently purchased the Russell Grader Company in November 1928, Riggs was awarded the Caterpillar dealership franchise for 45 counties in Arkansas, thus making the company the first and largest Caterpillar dealership in the state. The company's headquarters later moved to a larger facility in downtown Little Rock.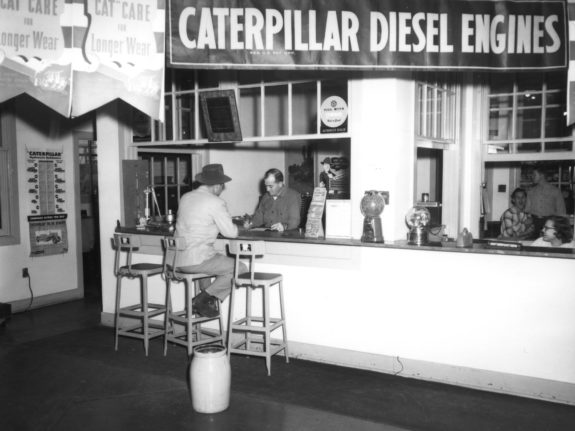 1930
In 1930, John Riggs, Jr. joined the company, alongside his father, and in 1938 the company name was changed to the J.A. Riggs Tractor Co. During this time, the first branch location was opened in West Memphis and the sales territory grew to include 66 counties. The mid-1940s saw the opening of two additional branch locations in Fort Smith and McGehee.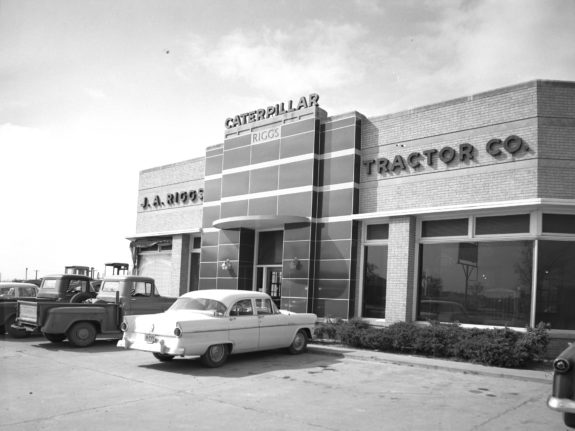 1959
By 1959, the third generation of family ownership was ushered in when John Jr.'s son, Jack, and son-in-law, Bob Cress, joined the company. Later that year, the current Riggs headquarters at 9125 Interstate 30 in southwest Little Rock was opened and was the largest facility of its kind in the state of Arkansas. Branch facilities were established in 1964 in Texarkana, and the Jonesboro location opened in 1993.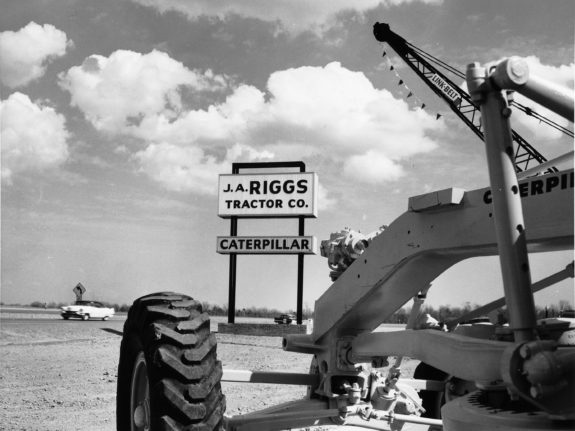 1980
The 1980s brought a fourth generation of family members to Riggs when Jack Riggs' sons, John IV and Keith, joined the company as well as Bob Cress' son, Rob. The late 1990s saw the introduction of the rental store concept and Riggs Rental Services, The Cat® Rental Store, was formed. New rental facilities were introduced at various locations across the state.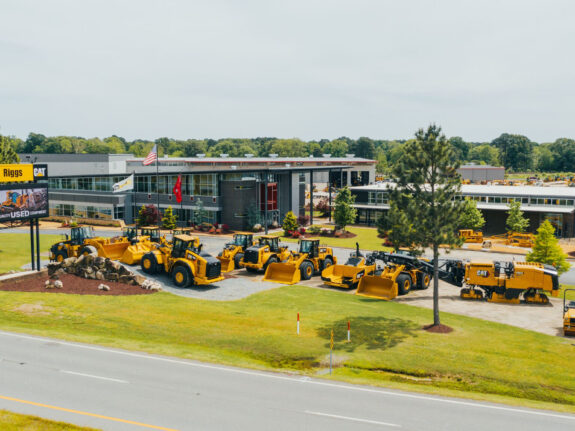 2002
In 2002, Riggs was able to acquire the nine remaining counties in Northwest Arkansas, thus making Riggs Cat the Caterpillar dealer for all 75 counties in the state. Through multiple locations, Riggs now offered new, used and rental equipment, as well as parts and service.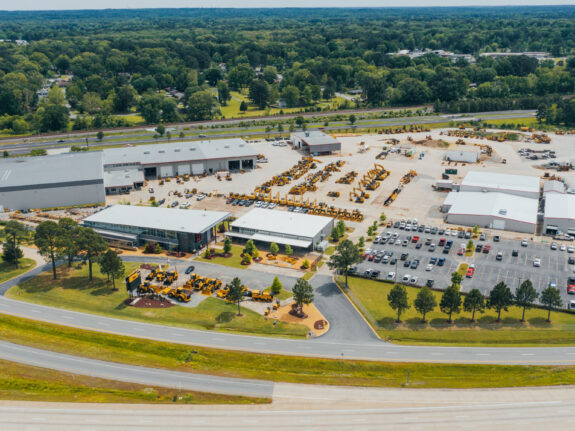 Present Date
Our fifth generation leaders are eager to build upon our 95 year legacy. George Cress is currently our President and COO. Robert Cress is our Senior VP of Business Development and Strategic Investments. Arthur Riggs is our Senior VP of Technology and Engine. Together, they will steward Riggs until the next generation.

Built To Serve
Our employees donate a portion of their pay to our Share It Forward Foundation, to help support those in need across the state. This includes food banks, shelters, education facilities, foster and adoption agencies, and more. We are unified as a team, to continue to serve others first.
Join the Team
We're seeking individuals to join the Riggs Cat team. As a family-owned business, we value our employees and offer varying career opportunities, including specialized training. If you're looking for a challenging yet rewarding career, check out our current openings.