Main content
About Riggs CAT
For 93 years, Riggs Cat has served Arkansas customers with everything we've got. Our business is family-owned and truly loves this great state. We currently employ over 430 Arkansans and have 99 employees who have been with us for more than 20 years. With nine locations across the state, we are just a phone call away from serving you.
At Riggs, we love to serve and give back to our communities. For every machine we sell we donate 200 meals to the local food bank in your area. We do this because we truly believe we have a responsibility to provide for the communities that have provided for us for the last 93 years.
Thank you for your hard work every day to build Arkansas. We are so thankful for our customers and communities. And we look forward to getting to know those of you we have not served yet.
From everyone here at Riggs, we look forward to building Arkansas, together, with you.
Committed to Quality
Riggs Cat provides unsurpassed customer service for all 75 counties in Arkansas, made possible by carrying on our tradition of quality and adhering to our company's core guiding principles.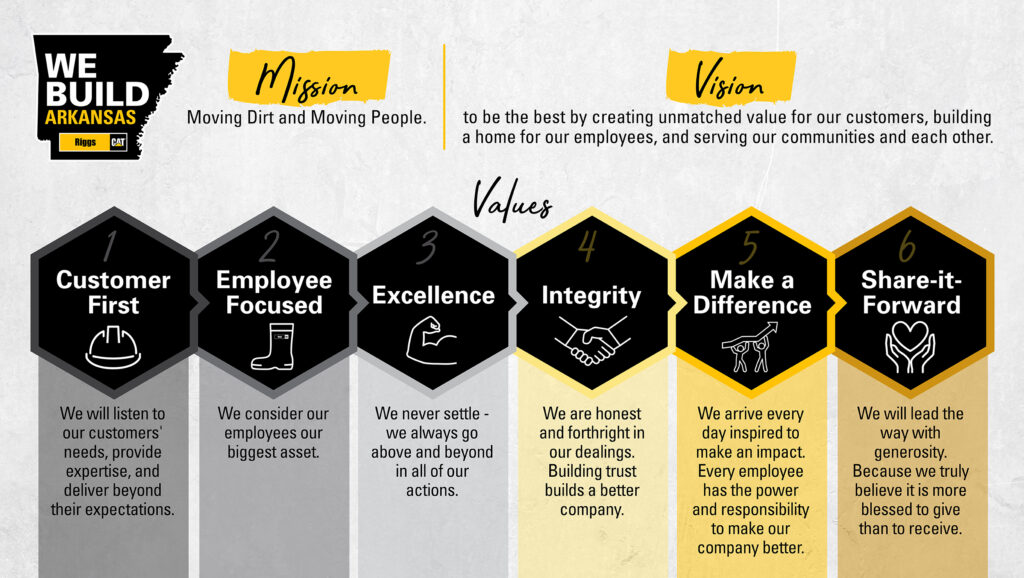 Moving Dirt and Moving People.
To be the best by creating unmatched value for our customers, building a home for our employees, and serving our communities and each other.
Customer First
Employee Focused
Excellence
Integrity
Make A Difference
Share-It-Forward
Our Future is in Our History
Riggs Cat has been part of the Arkansas landscape since 1927 when John Riggs, Sr. founded our fourth-generation, family-owned equipment dealership – known then as Arkansas Road Equipment Co. – and served as the dealer for Russell Grader Manufacturing.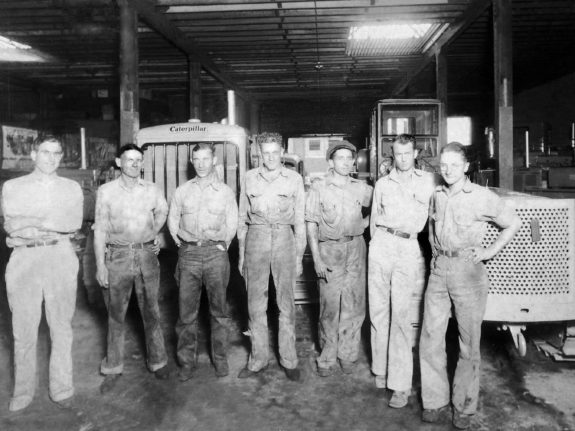 1928
In 1928, the company name was changed to Arkansas Tractor & Equipment Co. When Caterpillar subsequently purchased the Russell Grader Company in November 1928, Riggs was awarded the Caterpillar dealership franchise for 45 counties in Arkansas, thus making the company the first and largest Caterpillar dealership in the state. The company's headquarters later moved to a larger facility in downtown Little Rock.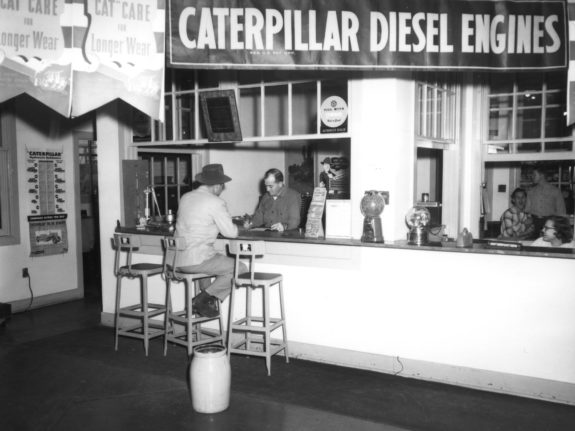 1930
In 1930, John Riggs, Jr. joined the company, alongside his father, and in 1938 the company name was changed to the J.A. Riggs Tractor Co. During this time, the first branch location was opened in West Memphis and the sales territory grew to include 66 counties. The mid-1940s saw the opening of two additional branch locations in Fort Smith and McGehee.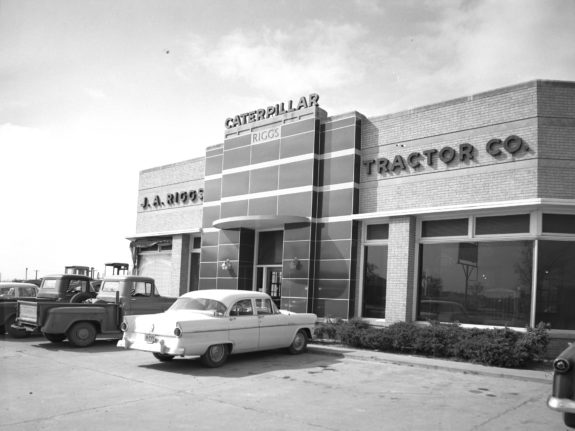 1959
By 1959, the third generation of family ownership was ushered in when John Jr.'s son, Jack, and son-in-law, Bob Cress, joined the company. Later that year, the current Riggs headquarters at 9125 Interstate 30 in southwest Little Rock was opened and was the largest facility of its kind in the state of Arkansas. Branch facilities were established in 1964 in Texarkana, and the Jonesboro location opened in 1993.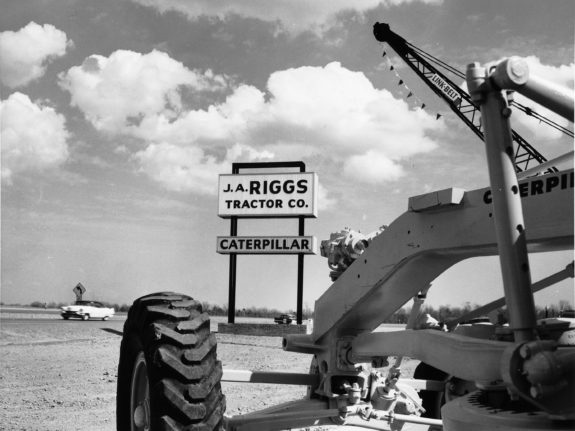 1980
The 1980s brought a fourth generation of family members to Riggs when Jack Riggs' sons, John IV and Keith, joined the company as well as Bob Cress' son, Rob. The late 1990s saw the introduction of the rental store concept and Riggs Rental Services, The Cat® Rental Store, was formed. New rental facilities were introduced at various locations across the state.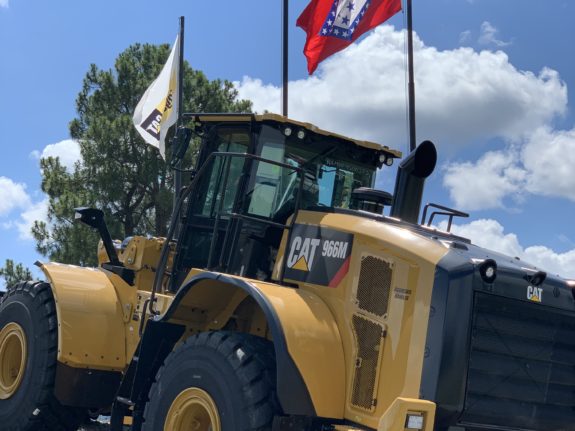 2002
In 2002, Riggs was able to acquire the nine remaining counties in Northwest Arkansas, thus making Riggs Cat the Caterpillar dealer for all 75 counties in the state. Through multiple locations, Riggs now offered new, used and rental equipment, as well as parts and service.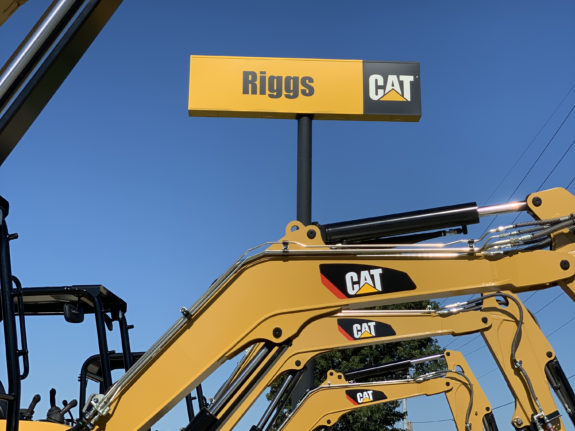 Present Date
2020 brought the fifth generation of family members to the Riggs leadership team when John IV's son, Arthur, and Rob's son, George joined the executive team. George is currently President & COO with responsibility for all strategy and operations of the business. Arthur is Senior Vice President of Assets, Safety, Engine, and Technology. Together, they look to build upon the Riggs Cat 93 year legacy and to stewarding Riggs until the next generation.

Together, We Build Arkansas
Our Share It Forward Foundation makes it possible for our employees to give back to those in need. Partnering with you, we want to aid in the fight to eliminate hunger in Arkansas. Therefore, every piece of equipment we sell will generate 200 meals donated to hungry Arkansans through food banks across the state. Since 2019, we've donated over 400,000 meals! Together, we will make an impact on our state. We look forward to serving our customers and our community to the best of our ability. Together, we build Arkansas.
Join the Team
We're seeking individuals to join the Riggs Cat team. As a family-owned business, we value our employees and offer varying career opportunities, including specialized training. If you're looking for a challenging yet rewarding career, check out our current openings.

Sign up for Riggs Cat Emails