Main content
About Riggs CAT
Founded in 1927, Riggs Cat is one of the oldest Cat® dealerships in North America and the exclusive Cat dealer in Arkansas with eight locations across the state. We take pride in being our customers' first choice for equipment and support their needs by adding superior value with expert service.
Committed to Quality
Riggs Cat provides unsurpassed customer service for all 75 counties in Arkansas, made possible by carrying on our tradition of quality and adhering to our company's core guiding principles.
To preserve and profitably grow our business for the benefit of current and future generations of employees, customers, owners and our communities.
To distribute quality products and provide superior support to the markets we serve.
To develop our employees to effectively manage our business and satisfy our customers.
To be the customers' first choice for their equipment and support needs by adding superior value to every transaction.
To consistently be one of the highest performing Caterpillar dealerships in North America.
Family
Integrity
Teamwork
Excellence
Our Future is in Our History
Riggs Cat has been part of the Arkansas landscape since 1927 when John Riggs, Sr. founded our fourth-generation, family-owned equipment dealership – known then as Arkansas Road Equipment Co. – and served as the dealer for Russell Grader Manufacturing.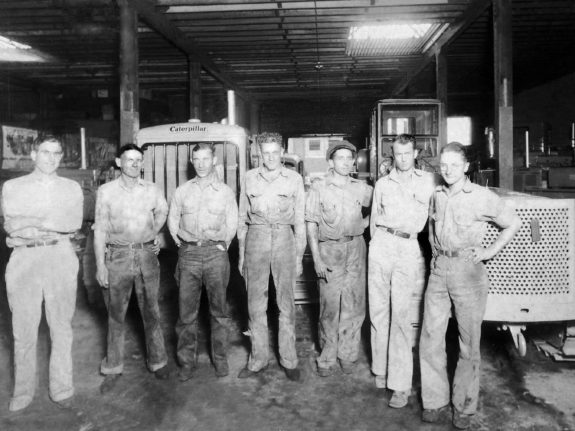 1928
In 1928, the company name was changed to Arkansas Tractor & Equipment Co. When Caterpillar subsequently purchased the Russell Grader Company in November 1928, Riggs was awarded the Caterpillar dealership franchise for 45 counties in Arkansas, thus making the company the first and largest Caterpillar dealership in the state. The company's headquarters later moved to a larger facility in downtown Little Rock.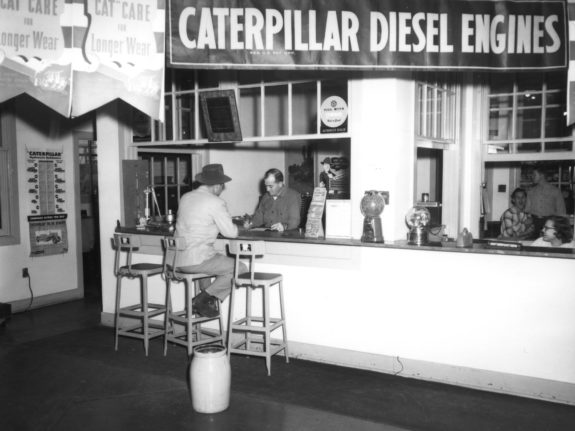 1930
In 1930, John Riggs, Jr. joined the company, alongside his father, and in 1938 the company name was changed to the J.A. Riggs Tractor Co. During this time, the first branch location was opened in West Memphis and the sales territory grew to include 66 counties. The mid-1940s saw the opening of two additional branch locations in Fort Smith and McGehee.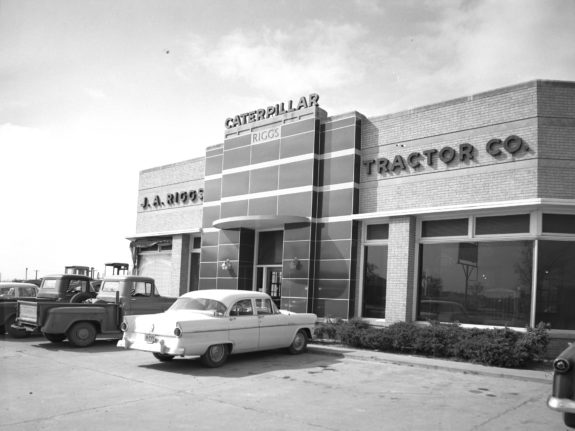 1959
By 1959, the third generation of family ownership was ushered in when John Jr.'s son, Jack, and son-in-law, Bob Cress, joined the company. Later that year, the current Riggs headquarters at 9125 Interstate 30 in southwest Little Rock was opened and was the largest facility of its kind in the state of Arkansas. Branch facilities were established in 1964 in Texarkana, and the Jonesboro location opened in 1993.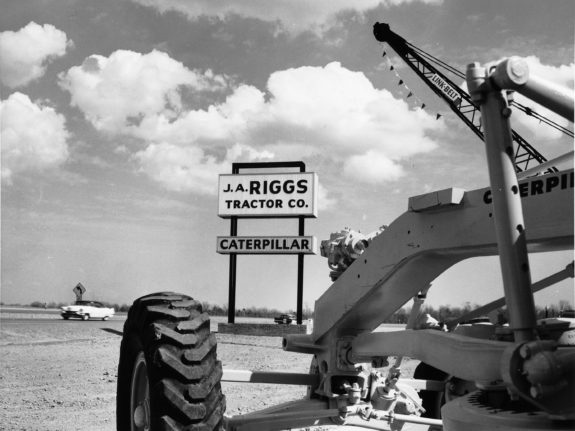 1980
The 1980s brought a fourth generation of family members to Riggs when Jack Riggs' sons, John IV and Keith, joined the company as well as Bob Cress' son, Rob. The late 1990s saw the introduction of the rental store concept and Riggs Rental Services, The Cat® Rental Store, was formed. New rental facilities were introduced at various locations across the state.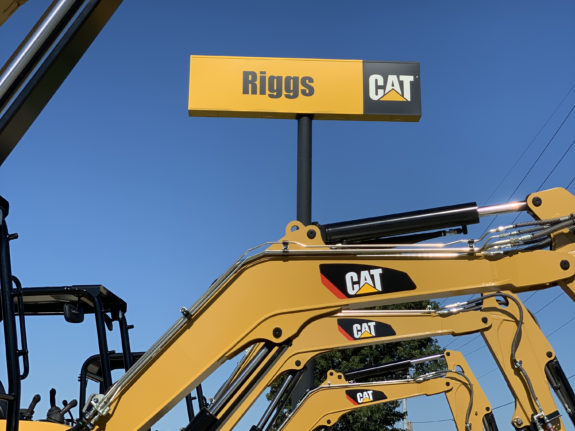 2002
In 2002, Riggs was able to acquire the nine remaining counties in Northwest Arkansas, thus making Riggs Cat the Caterpillar dealer for all 75 counties in the state. Through multiple locations, Riggs now offered new, used and rental equipment, as well as parts and service.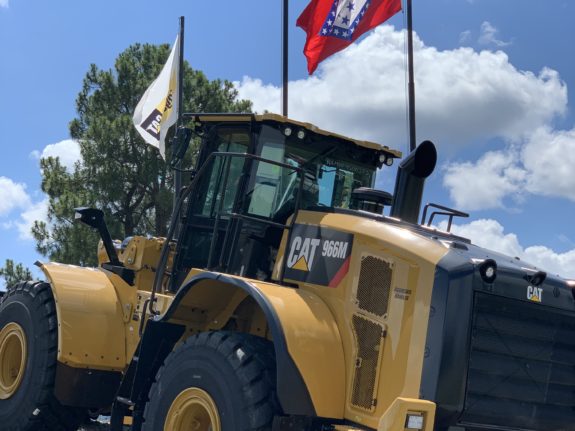 Present Date
Family owned and operated for over 92 years, we pride ourselves in our expansive product line, versatile business solutions and, most importantly, building strong community partnerships throughout the great state of Arkansas.

Together, We Build Arkansas
Our Share It Forward Foundation makes it possible for our employees to give back to those in need. Partnering with you, we want to aid in the fight to eliminate hunger in Arkansas. Therefore, every piece of equipment we sell this year will generate 100 meals donated to hungry Arkansans through the Arkansas Foodbank. In 2019, our goal was to donate 150,000 meals, which was exceeded by over 30,000 meals. Our goal this year is to feed another 150,000 Arkansans. Together, we will make an impact on our state. We look forward to serving our customers and our community to the best of our ability. Together, we build Arkansas.
Join the Team
We're seeking individuals to join the Riggs Cat team. As a family-owned business, we value our employees and offer varying career opportunities, including specialized training. If you're looking for a challenging yet rewarding career, check out our current openings.

Sign up for Riggs Cat Emails