Main content
Find Cat® Parts When and where You Need them
The Riggs Cat Parts Department has gone to great lengths to ensure we stock a comprehensive inventory of the Cat parts our customers need and stock 51,000+ line items statewide! If we don't have the part you need, we can get most parts within 24 hours. We offer options for ordering and even more options as to how you want them delivered.
Convenient Ways to Order
Warranty
Genuine Cat New and Reman Parts are covered for 12 months from date of sale to the first user when failures are due to defects in material or workmanship.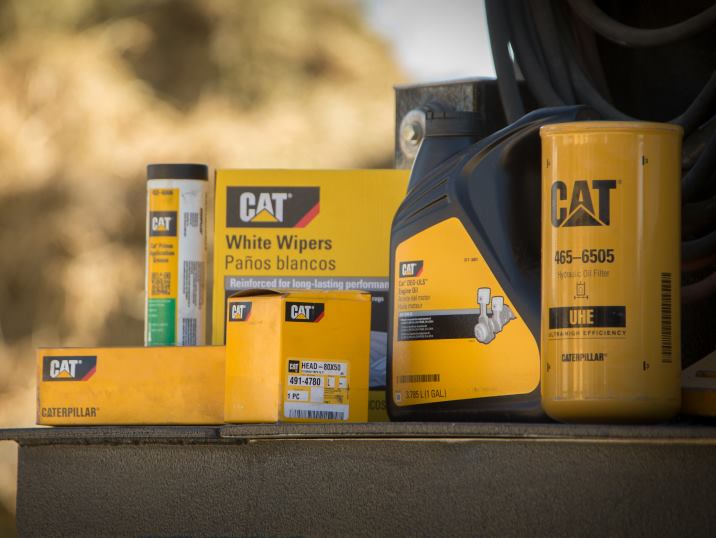 Parts Buying Options
The right Cat parts for your equipment can prevent costly downtime and extend the life of your machines. From fluids to filters, engines to transmissions, the Riggs Cat parts inventory keeps your equipment in top condition so you can continue working, not waiting. Buy parts in the ways that make the most sense for you and your business.
New Parts
Count on Riggs Cat to bring you thousands of genuine Cat parts. With 51,000+ line items stocked statewide, 98% of parts orders are delivered within 24 hours.
Remanufactured Parts
Cat remanufactured parts and components are rebuilt to factory specifications, available off the shelf and provide same-as-new performance and reliability at a fraction of the cost.
Yellowmark™ Parts
Yellowmark, A Caterpillar Brand is a full line of parts for small and medium-sized Cat equipment, striking the right fit for your machine and your budget.
Sign up for Riggs Cat Emails