Main content
Find Cat® Parts When and where You Need them
The parts department at Riggs Cat provides an extensive inventory selection with over 65,000 line items — if we don't have what you need, we'll do our best to get it to you within 24 hours. With multiple options for ordering and delivery, we'll help you maximize the potential of your equipment any way we can.
Convenient Ways to Order
Genuine Cat New and Reman Parts are covered for 12 months from date of sale to the first user when failures are due to defects in material or workmanship.
All returned parts must be in the original, un-opened, un-damaged package.
Minimum return value for any Caterpillar "returnable" part is $25.00. Minimum return value for any Caterpillar "non-returnable" part is $45.00. Other restrictions may apply.
Stock items returned within 90 days of purchase will be eligible for full credit.
Non-stock or other special order items must be returned within fifteen (15) days of purchase to be considered for return. These items are subject to a 15% re-stocking fee. These items are subject to vendor return requirements.
Non-stock or other special order items which cannot be returned to vendor are not eligible for return.
Electrical / electronic parts are not eligible for return.
Any part packaging utilizing tamper resistant seals which have been opened or damaged will not be eligible for return.
Any shipping, handling, or other miscellaneous fees are not eligible for credit.
Non-Caterpillar parts are subject to specific vendor return requirements.
All "made as ordered" or otherwise custom fabricated parts are not eligible for return.
Online Orders
In addition to policies contained here within, the following stipulations apply to orders placed via all eCommerce platforms provided by Riggs Cat.
Initiation of a parts return request must be made by contacting a Riggs Cat location via phone, email, or in-person.
Parts must be returned to a Riggs Cat location within thirty days of purchase, in an acceptable/returnable condition, and as documented by the electronic system from which the parts were ordered.
If shipping charges were incurred for the parts being returned, these charges will be refunded as part of the total credit.
Upon receipt and acceptance of returned parts, credits are typically issued within 48 hours.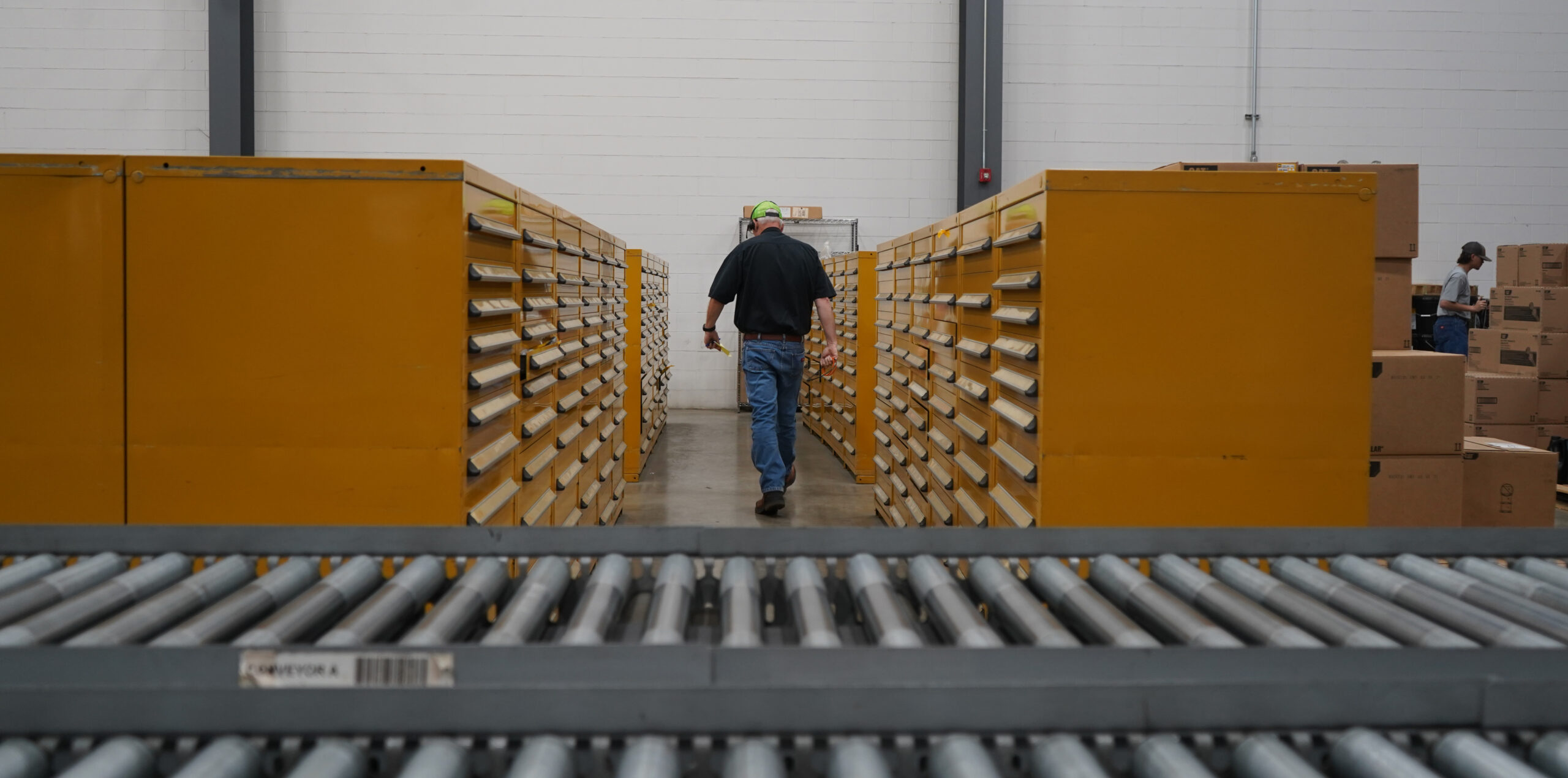 Parts Buying Options
The right Cat parts for your equipment can prevent costly downtime and extend the life of your machines. From fluids to filters, engines to transmissions, the Riggs Cat parts inventory keeps your equipment in top condition so you can continue working, not waiting. Buy parts in the ways that make the most sense for you and your business.
New Parts
Count on Riggs Cat to bring you thousands of genuine Cat parts. With 51,000+ line items stocked statewide, 98% of parts orders are delivered within 24 hours.
Remanufactured Parts
Cat remanufactured parts and components are rebuilt to factory specifications, available off the shelf and provide same-as-new performance and reliability at a fraction of the cost.
Sign up for Riggs Cat Emails